If you do not have a budget for your own costume, simply rent it
Sometimes it is cheaper and faster to rent a costume than to invest in a production of a new one. Costume rental is a suitable solution also in terms of saving on storage and maintenance. Best4stage will also take care of cleaning and repairs.
Our services are available to anyone who wants to rent a costume, whether a professional art institution or an individual. Our costume and tailcoat rental services are suitable for theatres, festivals, art schools as well as the entertainment industry, events agencies and New Year's balls organizers. Photographers, stylists or private users are also welcome.
For whom is our costume rental?

Artists who need a costume for their performance.
Musicians, dancers or singers who need a tailcoat for their performance.
Art and dance agencies who are looking for a reliable costume provider.
Theatre productions or costume designers who prepare costumes for upcoming shows.
What services is our costume rental offering?
We offer costumes of different themes and periods, wide offer of tailcoats, dinner jackets, ball corsets costumes. You can also find dance costumes, dresses, skirts, men shirts, waistcoats and more.
Men, woman and children's costumes, theatrical properties and masks.
Our storehouse is located together with our sewing and design lab.
If you cannot visit us personally we give you the option to view our costumes also in Bratislava or in Austria – Vienna area.
Need help? We will be happy to preselect suitable costumes for you and adjust them if needed or produce new ones based on your needs, for a price of a rental.
Choose a costume as a base and we will adjust it or dress it up according to your requirements.
Are you getting a full collection of costumes for your new production? Save money and rent a part. If you need some costumes just for one production and you will not use them in the future, be cost effective to rent them. For example skirts, underskirts, men tailcoats, shirts, etc.
Our store house is conveniently located together with our sewing and design lab which allows us to react with flexibility to our clients needs.
Costumes can be also delivered by a reliable and cost effective courier service.
Have a look at our costume gallery.
Haven't found what you were looking for? Contact us and we will find a suitable solution.
Rental prices are very individual. Please contact us and we will prepare you a personalized quote.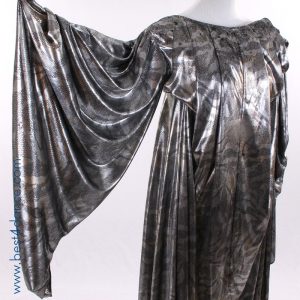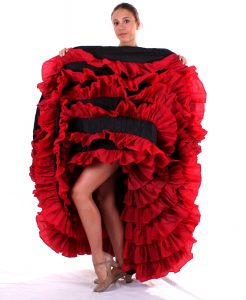 Selection of our costume offer